5 Steps for Making Your People the Centerpiece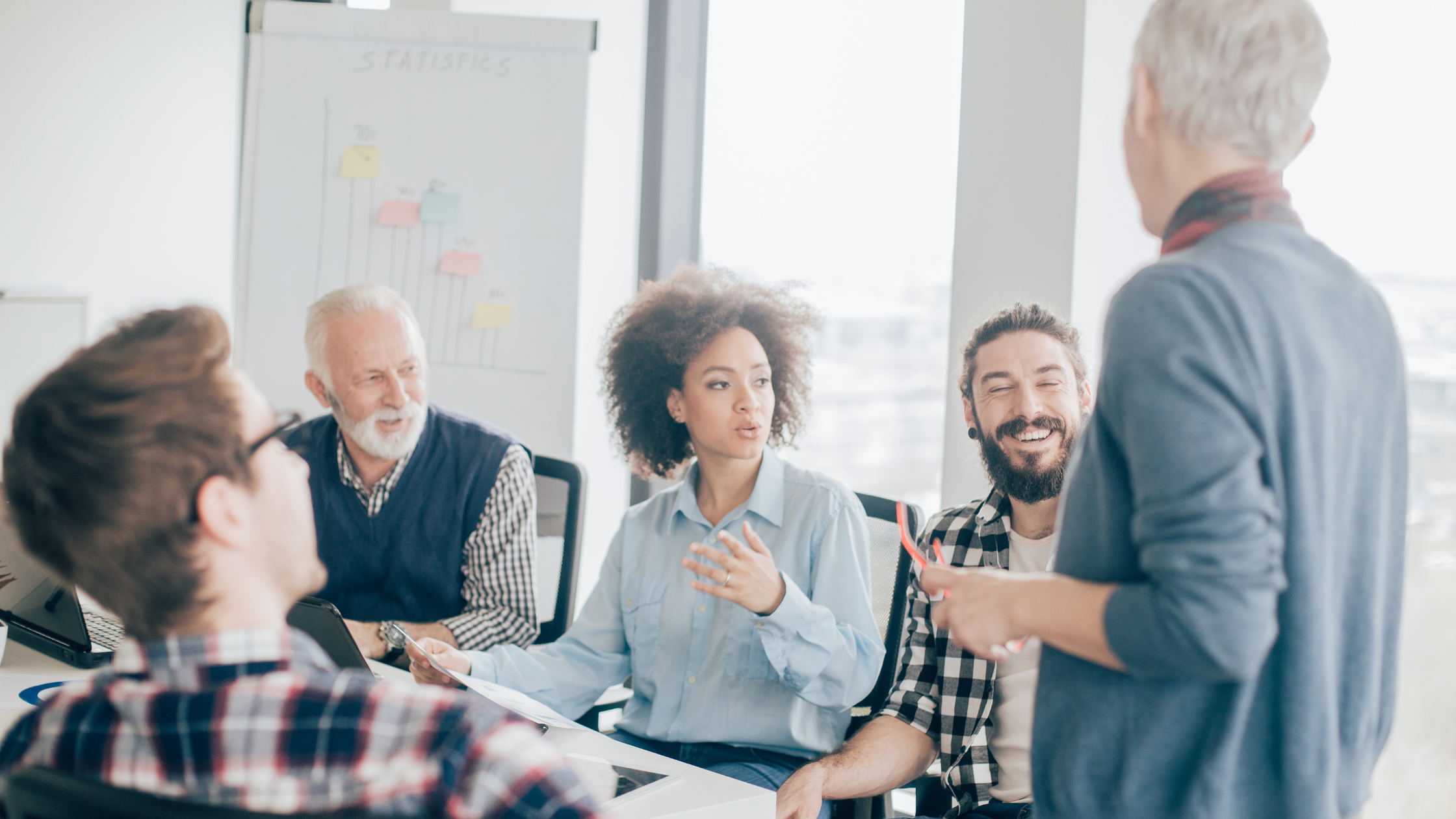 Challenges to a People Focused Approach
Organizations continuously find themselves running into significant issues regarding technology transformation projects. Internally, organizations are under ongoing pressure to deliver high-value ROI within tight budgets while mitigating the impact of work fatigue, resource burnout and retirement brain drain. This could be partly due to challenges faced by the U.S. labor market and the proliferation of Americans retiring during the pandemic. However, attaining technology transformation results is a longstanding challenge with deep roots and should not be primarily attributed to recent resource challenges.
According to the International Data Corporation (IDC),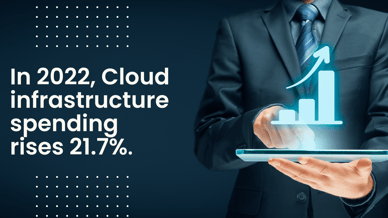 in the fourth quarter of 2021, spending on compute and storage infrastructure products for cloud infrastructure, comprising dedicated and shared environments, climbed 13.5% year over year to $21.1 billion. IDC predicts that in 2022, expenditure on cloud infrastructure will increase by 21.7% compared to 2021 to reach $90.0 billion, while non-cloud infrastructure spending is expected to fall by 0.3% to $59.4 billion.With the increasing adoption of cloud computing solutions across various industries, cloud vendors invest heavily in their product development to meet customers' evolving needs.

Cloud technology is a welcome answer to manage costs while relieving resource-related risks by providing an alternative to otherwise "on-premise" solutions. When the benefits outweigh the price, it should be a very straightforward investment decision. However, the decision-making becomes much more complicated due to a lack of critical planning for change management within the organization and operational effectiveness.

Even when key stakeholders are on-board with the need for change, it is essential for decision-makers to plot a "road map" for a technology initiative as a communication asset that translates across all teams and departments to support collaboration and sustainable change. Your primary focus should be on the people within your organization who will operate the technology, rather than the technology itself. Otherwise, you run the risk of implementing a high-performing technology advancement that under-performs for the people in your organization. This renders depleted investment funds without the intended ROI.

At Meta, we believe you must put your people before technology. Adding change management to your technology project is a step in the right direction, but we do not see this as an optimal approach. Rather than investing in a technology initiative with change management, turn the initiative right-side-up and prepare for a technology-enabled change project.

Make your people the project's centerpiece, with technology being the enabler.

Of course, hurdles, friction, and sometimes even opposition come with every paradigm shift.

Opposition to enacting a people-focused approach to implementing new technology gains an advantage by leveraging established standards, including status quo "best practices".

Here are 5 "common sense" points that challenge a people-focused approach:
Levels of uncertainty

– Working with humans is complex and hard to control.
Conversely, working with technology is more predictable and understandable.



Difficulty quantifying returns

–

Focusing on a change initiative requires additional investment above the technology, and the return on investment is hard to measure.

Schedule

–

Yes, generally, your people are your priority, though they require a significant amount of attention and time

.

A project focused on the people as the priority will take longer because expectations for delivering results are time-sensitive and often political leaving a pressure to gain the "win" for a go-live sooner rather than later. Moreover, primarily focusing on technology as the centerpiece can be a lot quicker (but rarely with the same returns).

Contract

– Fixed price (or fixed scope, not-to-exceed) contracts are preferred by contracting officers.

Effecting change in humans is difficult to quantify objectively, and results are difficult to measure. The focus on technology-related deliverables, often leads to a static expectation for the contractor that is misaligned with the dynamic expectations of the people who will use the technology – those who will ultimately drive ROI.

Your top people are both needed and busy

– from C-Suite through rank and file, some individuals are a force, either with you or against you.

They have spent years establishing political connections, honing their communication skills, or understanding how to make your complex operation "hum" daily.

They know your business inside and out, are at the top of their game, are generally not keen to change what is working right now, and are extremely busy.

You will need the support, buy-in, and dedicated time of your best and most relied upon people.

Can you make that happen with all that needs to be done already?
Preparing for a Successful Cloud Project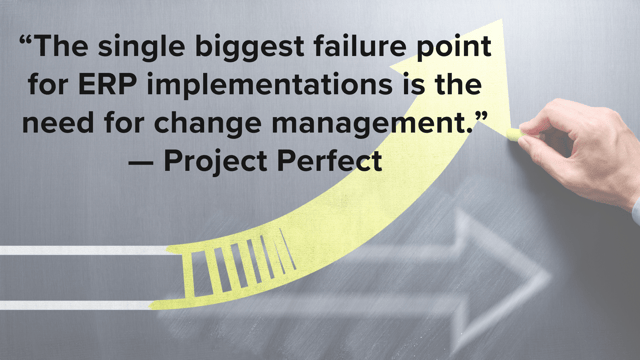 So, with all of these pressures working against you, how do you prepare for a successful Cloud project? The good news is that with proper preparation and planning, you can put yourselves in control of your outcomes and, if you move forward, gain a predictable, successful outcome. The following steps will put you on the right path from the start and position you to achieve ROI for your people from the technology investment:
Be aligned with the people within your organization

– explain the organization's technology challenges and opportunities; understand your people's current situation, challenges, and needs, and gain insights from them on what success is in their eyes.

Don't try to go it alone –

get your people's support

!

Use a flexible contracting vehicle – work with your contracting team and explain your challenge and gain their insights.

Choose a contracting vehicle that is flexible in nature, with the understanding that people are highly variable as compared to technology.

An example is a hybrid contract with fixed terms focused on the technology scope that is less reliant on business process, and time and materials terms more focused on the people. Do not move forward with a contracting vehicle that is fixed up-front and restrictive in terms of your downstream options – that is a contract vehicle that is clearly technology focused, and it is not for you!
Select software with your people in mind – emphasize the change management related features that will better enable your people to understand how the software helps them to get their job done. For example, customizable on-page user job aids and "wizard" like guides can be used to bridge your users to a new way to achieve their process objective. Your scientific evaluation of the software solutions to meet your objectives remains your priority.

However, features supporting your change management needs are vital to your ROI and can go a long way to enable a faster transition for your people and to help them to gain the additional value from the software to support their business process.
Backfill your team to support operational tasks – budget and plan to provide your subject matter experts the bandwidth to support their involvement in the project.

By adding resources to support the current operation, this will help to free up your highest-demand resources to contribute to the project – their contribution and support are needed!
Be aligned with your decision makers – get on the same page about

why technology investments underperform or fail

and get your project right-side-up from the start, with your people in focus.

Present your plan as a champion of the people – to better enable your people with technology to achieve outcomes for the organization, driving your project's true ROI.
By taking these initial steps, you are in a superior position to put your project on a successful path from the start; or to decide that your best option is to put the technology-enabled change initiative on the back burner and live with the old technology until you are ready. When you move forward, do so with confidence, that you are investing not just in technology, but in your people and in tune with the concept that People Drive ROI!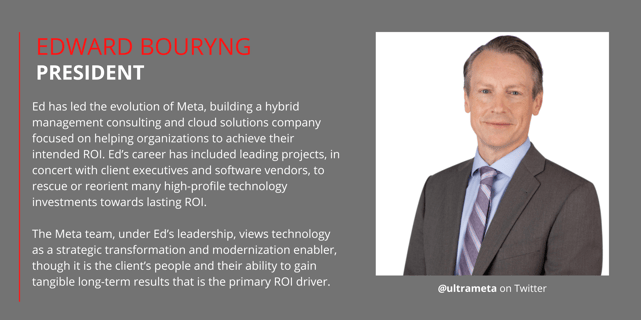 4 Key Steps to Getting Your People "Invested"
Reinforcing and ascertaining that businesses strive for people-driven ROI is often missed and gets on the wrong path early in a technology-related change initiative. How do you get your people invested? Here are a few pointers to get the project moving in the right direction from the start.