8 Reasons Investing in Human Capital Management Delivers Positive ROI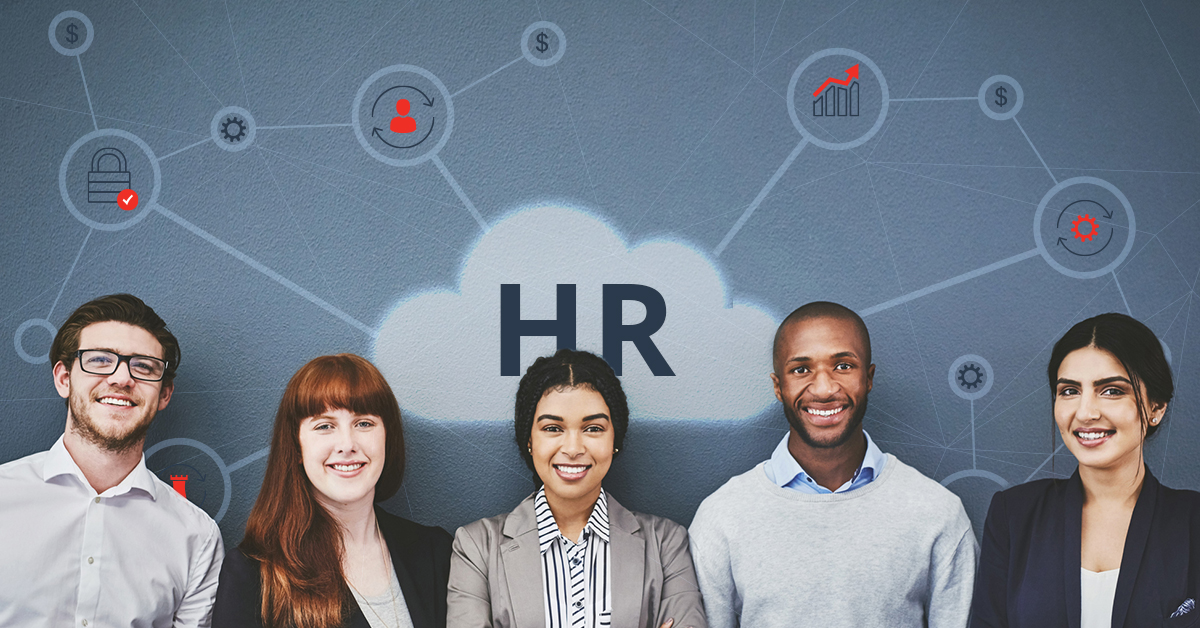 Before "human capital management," the term "human capital" became a buzzword in the 1950s and 1960s when computers were first introduced into the global industrial complex. As automation set in and gradually replaced humans with robots to do routine tasks, the value of specialized knowledge and expertise—let's call it the human element—came to be recognized as an investable asset in the corporate world.
Executives, like you, wised up to the fact that human workers are not merely replaceable units. Instead, they are a vital factor in the growth and sustainability of their organization that have the potential to transform the business for tomorrow.
But for your human capital to deliver a positive return on investment, you have to cultivate and nurture it throughout its lifecycle—starting from day one of recruitment.
Whether it is through performance incentives, regular feedback, or succession planning, your human resources need to be tracked, measured, and optimized regularly and consistently. With effective planning and management, your human capital will add value to your organizational endeavors.
Today, across business verticals and regardless of size, organizations are waking up to this concept and human capital management is quickly gaining popularity in the industrial circuit.
How Investing in Human Capital Management Will Deliver ROI for Your Organization
Each team member brings along their unique knowledge and expertise and dedicates 8–12 hours of their day to your organization's well-being. How can you effectively care for that person?
A successful human capital management strategy will ensure that this employee feels fulfilled and energized to give their all to your organization's financial success. Thus, investing in human capital management (HCM) can improve employee engagement and increase productivity.
Reason #1 – Reduced Total Cost of Ownership
Handling the ever-burgeoning volume of human resources data can result in higher administration expenditure on your income statement. Moving to a modern HR platform is imperative. Do not compromise your human capital management strategy or select an inferior software. Instead, hire a HR software implementer that will set up an entire system for the organization.
Initially, costs may be higher, but a smart HR strategy will amplify the value of your human capital and result in a higher ROI in the long run. Your capital expenditure may appear large, but once you factor in returns, it will turn the cost-value tradeoff in your favor.
Reason #2 – Increased Security
A study by IBM Security states that "the cost of a data breach has risen 12% over the past 5 years and now costs $3.92 million on average. These rising expenses are representative of the multiyear financial impact of breaches, increased regulation, and the complex process of resolving criminal attacks."
While the cloud does dredge up the question of data security, most modern cloud-based HR systems come equipped with a solid technical infrastructure and conform to contemporary industry standards and policies. Most organization's current on-premise environments would be hard pressed to equal the impressive security currently offered by cloud vendors.
Reason #3 – Improved Scalability
Does your organization have multiple locations across the United States or the world? The amount of documentation stored and shared for all HR departments to work in synergy with one another is immense. In today's gig economy, you might want to hire world-class, contracted experts from around the globe. But how would you manage their paperwork?
A modern human capital management platform allows you to not only engage with each employee or contractor individually, but also lets your various HR departments track and engage with each other.
Any employee or contractor can check his or her details on the HR software dashboard and engage with your organization's employee community.
Reason #4 – Reduced Maintenance
Even with a small organization, maintaining an on-premise HR database system can be challenging. If you plan to operate your system offline, be prepared to hire more than a handful of staff to undertake necessary tasks. Even if it lives online instead, handling sensitive hardware, on-the-spot software repair and maintenance, regular upgrades, and expensive technical personnel fees can add to operational expenses very quickly.
On the other hand, the cloud HR software platform will relieve you of the headaches mentioned above. On top of that, you can make use of its offerings on a pay-as-you-go subscription basis. This is a great option for startups looking to cut down initial investments as much as possible. With lower maintenance costs and high-end technical architecture, cloud HCM systems are the best way to take your HR functions to the cloud.
Reason #5 – Increased Regulatory Compliance
As the corporate and public sector worlds become bound by more compliance standards, accepting the cloud culture might be a necessary step for your company. However, the whole compliance procedure can be tedious, time-consuming, and a rather costly affair for multinational organizations.
A cloud HR platform comes with an easy-to-use, unified interface where all the current compliance standards, rules, and procedures can be listed for multiple offices at the same time.
What's more, a decent HCM platform will allow you personalize the compliance laws to be applied differently for each individual, right inside the dashboard. This helps to uphold transparency and improves in-house communication.
Reason #6 – Rapid and Effective Transformation
The world is evolving into a global community, and shifting to the cloud has become a sine qua non to survive and thrive in today's business arena. Moving to a high-quality cloud platform will help you save on expenses, increase productivity, and maximize profits in the long run. Your platform choice is subject to your specific demands.
Shifting to the cloud platform can help a business reach a holistic, functional state with enhanced interoperability and optimal coordination. This is beneficial for a big organization spread across several geographical regions that has multifold processes and applications in action.
Reason #7 – Centralized, Unified Platform
As already mentioned above, a cloud HR platform offers a centralized, unified platform that lets you recruit, orient, train, and retain high-quality human capital as simply and seamlessly as possible. It will help you curb factual errors and streamline operations while preserving clarity and accuracy within the organization.
Store resumes, manage interviews, handle paid and unpaid leaves, provide training and onboarding programs, track and measure performance, and provide feedback and administer employee benefits such as 401k and health insurance. You can do almost everything for every person that works for you from inside a single dashboard.
A cloud HR platform will also allow employees to get inside the portal, change their details, look up their compensation, send questions, and engage as a community. This is much needed for improved consistency and better overall employee experience.
Reason #8 – Employee Engagement and Retention
According to the Harvard Business Review, one of the best ways to retain an employee is to show respect and promise future growth. Put simply, after you hire an employee, nurturing him or her is of utmost importance. Once you invest time and resources into your human capital, you will be rewarded back fully in productivity and loyalty.
How does that relate to a cloud HR software? Well, a high-quality cloud HR platform provides advanced technical features to engage an employee, put them on a specific on-the-job development program, render useful feedback, and reward them for reaching their goals.
From recruitment to onboarding, goal setting to performance, career counseling to training and development, the right human resource cloud software turns this formerly complicated affair into a fruitful endeavor for both you and your staff. It is an undeniable win-win situation.
Best Practices for Implementing Human Capital Management
The best way to implement a human capital management strategy is to discern the fact that employees are human beings with unique psychological traits and must be cultivated throughout their lifecycle. You have to look beyond acquisition and recruitment. Involve them, train them, and transform them into "assets" for your organization.
Matt Leibold, Change Management Director at Meta, believes that proper communication should be practiced at every stage of the employee lifecycle and all levels of the organization. Communication is especially vital during reorganization periods as part of a robust change management strategy. Have there been any layoffs recently? Is the organization moving to a new office? Communication makes it easier to digest information and also encourages engagement.
Next Steps
Human capital management is no piece of cake. A proper plan needs to be chalked out, concrete goals need to be decided upon, and action must be taken. With the right cloud HR technology backing the strategy, it can be a game-changer for most organizations.
Needless to say, a premium-grade human capital management system might be the final piece to your HR puzzle.
If you are looking to move to a high-performance cloud HR platform that values YOU above all, contact Meta for a free consultation today.