How to Choose the Ideal Oracle Implementation Partner for Your Project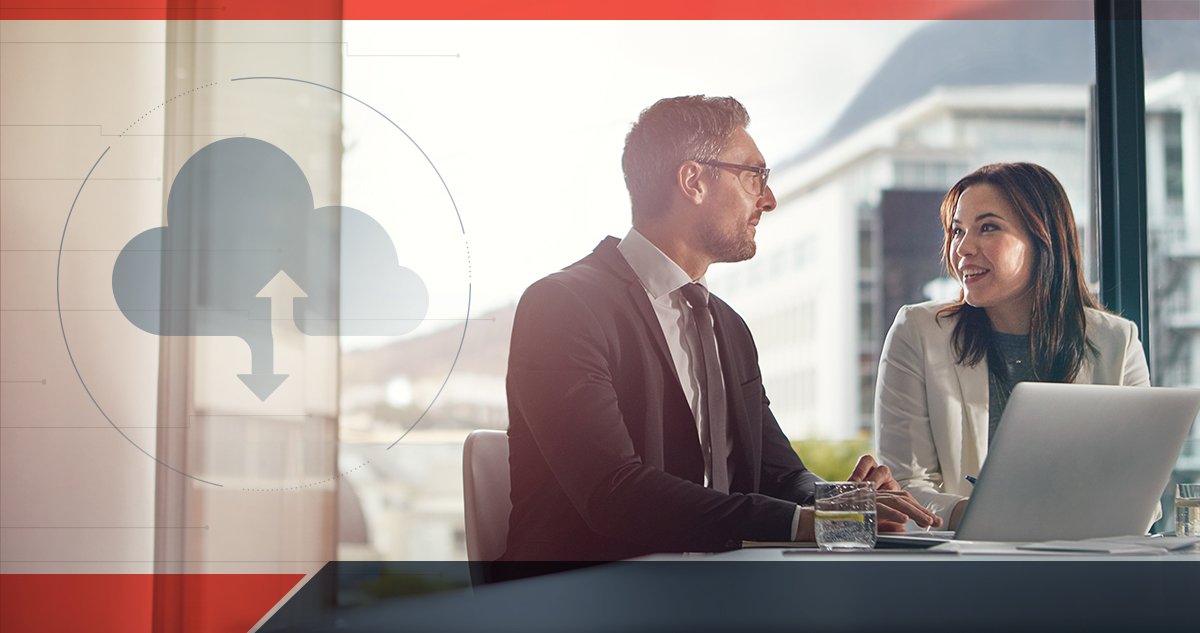 The business world is transforming faster than you can imagine. Cloud technology is an indispensable force in the 21st-century organizational model, proving that the future is already present today.
Cloud technology has an undeniable ability to transform the way you operate and put your business several steps ahead of the pack. Needless to say, in today's dynamic landscape, cloud technology is not merely nice to have but crucial to beat competition and create a solid foundation.
And if you choose Oracle as your preferred cloud platform, you will be making the right choice. However, while it's a popular choice, utilizing its full potential can be perplexing.
Unless you have Oracle expert IT staff at your disposal, success hinges on one primary factor: choosing the ideal Oracle implementation partner that not only understands your business but also offers the right cloud infrastructure. Teaming up with the right partner provides specialized expertise as a full-scope cloud transformational solution management solution for better accessibility and effectiveness.
But What Is An Oracle Implementation Partner?
Oracle brings a suite of 6,000+ products and services to revolutionize your organization with state-of-the-art cloud applications and infrastructure and make it progressive and innovative enough for an ever-evolving technological age.
An Oracle implementation partner is a certified member of the Oracle PartnerNetwork—a partnership program comprised of top-notch partners that have proven their knowledge and expertise of working in the Oracle ecosystem.
In other words, these are the companies that know how to best implement the Oracle solutions to bring transformation, innovation, speed, and excellence to your organization.
When you work with a certified Oracle partner, you know that you are not just working with any Oracle partner. Rather, you are working with one of the best there is.
Such an ideal partner would not only have necessary Oracle expertise but be able to add sufficient value in your business vertical, as well. Also, a highly-trained and credentialed team and a wider line of service offerings might be preferable to achieve further scale and build organizational synergy. It is wise to check whether they are certified or not, but it is even wiser to look for a cultural fit that allows the experts you choose to truly become a "partner" to your business.
In this article, we are going to look at the seven rules for choosing the ideal Oracle implementation partner for your project.
7 Rules for Choosing the Ideal Oracle Implementation Partner


Rule #1 – Evaluate Your Needs
Your evaluation process starts with estimating your organizational needs.
You might be a government organization looking to collect behavioral data for improved audience insights and targeting, or you might be a billion-dollar business looking for high-end database security analytics to prevent malicious threats from compromising your data.
The first step is to figure out what solution you are looking for. Determine where you stand in terms of your technical resources, infrastructure, personnel, and location. You cannot start your search for an ideal Oracle implementation partner until you gauge your technical objectives.
This is also helpful for your prospective partner, as they will have a clear perception of what you want from the partnership and be in a better position to cater to you.
Rule #2 – Learn Preferred Partners vs. Technology Agnostics
After you evaluate your specific organizational goals and objectives, the second thing to understand is whether the IT service provider is technology agnostic, or has the ability to work with more than one software package vendor.
A technology-agnostic implementation partner does not have any financial or strategic ties with another software vendor, and thus focuses solely on its clients' best interests. Alternatively, preferred partners are those who are tied to one or a handful of software vendors. Their solutions mostly revolve around the selected software packages that these vendors provide.
In the present scenario, an Oracle implementation partner might be deemed as a preferred partner.
From the sound of it, a preferred partner does not seem to be that "preferable," right? However, you should consider that unlike a technology-agnostic partner, a preferred partner is probably a specialist in one or a few software packages and therefore competent enough to provide the most optimum solution to your problem.
Rule #3 – Determine How They Will Transform Your Organization
The idea of transformation is different than that of a change. Change is evolutionary and constant. However, transformation is voluntary in nature and originates from the right intent. As Andy Campbell, HCM Strategy Director at Oracle, states, "Transformation is an orchestrated effort to change strategy, process, policy, organizational structure, vendor agreements and technology concurrently. It is radically different from evolutionary change."
This is something that needs to be factored into choosing an ideal Oracle implementation partner for your organization. The question you must ask is, "how will it transform my organization?"
What transformation-focused methodology do they follow?
What is their usual mode of transformation delivery?
What action areas do they aim to center on in your organization?
An ideal Oracle implementation partner will act as a technical glue between your organization's present technological presence and its goals within the next few years.
It is not only about installing specified software and making it work. An ideal Oracle implementation partner chalks out a full-sized, step-by-step transformation blueprint that aligns with your business goals and objectives. This makes it easier for your organization to metamorphose into a highly evolved, well-oiled digital machine—decades ahead of the rest.
Rule #4 – Evaluate Their Experience
Your ideal partner will have significant experience in your business vertical—that is, it will not only understand the nuances of your niche but will also be able to fill in gaps as they emerge with the Oracle software stack.
Talk about the specific challenges in your vertical and ask your potential partner how they intend to solve them. Ask for a few pioneering sample projects where they proved their ability to innovate and solve new problems in a creative way.
Or, the best way to determine a partner's level of industrial competence and experience is to see whether they possess Cloud Select status or higher from Oracle. While you still have to do your due diligence, this might be a good way to start judging your ideal partner.
Rule #5 – Check the Scope of Their Team
Whether it is a consultant firm or a value-added reseller (VAR), the one thing that separates the best from the rest is the quality of the human personnel working for them. Having Oracle-certified consultants on the team is definitely an advantage but it is not the be-all, end-all to being an ideal Oracle implementation partner.
Instead, check whether the team is varied in terms of industry expertise, educational backgrounds, and individual skill sets. A heterogeneous team will perform better than a homogeneous one. With new creative ideas and diverse opinions, a broad spectrum of needs can be fulfilled and the quality of execution will reach its peak point. From a business viewpoint, it is always desirable that you have such a team ready for you at all times.
And don't judge by size. Some of these firms might be multinational in nature, with offices all around the world that are open nearly 24/7. Others might be regional with a limited amount of consultants and resources.
Which one would you choose? If you said the former, we advise that you consider the potential implications. The former implementer might be big, but it also indicates that it will most likely have a long list of big-money clients. Will they sincerely care for you and your organization? Or will they consider you to be just another client?
With a smaller and more regional partner, you might be able to create a good deal of rapport with ease and, above all, turn out to be the most valuable client to them. If you are not a big organization with millions of dollars working for you, it's better to bypass the bureaucracy and huge fees that come with a large firm and choose the smaller and more flexible one that will offer better control, lower fees, and customized solutions.
Rule #6 – Avoid Limited-Service Offerings
The service offerings that an implementer presents to you are not only a differentiating factor to make your decision—they can also help you determine what you can expect from the firm. How an implementer positions itself in the market tells a lot about the areas it expects to operate in.
Avoid firms that are more focused on software selections than implementations. They focus on maximizing their own bottom line instead of providing solutions to your problems. Needless to say, they are worried about their own interests and you should steer clear.
Avoid firms that do not have the business acumen to match their technical expertise. Your ideal partner should be able to perceive your immediate business needs and serve implementation solutions to reengineer your business processes and bring about a fundamental change in your organization.
Avoid firms that only cater to small- or mid-sized business clients. Think about it. If your main motivation behind choosing the ideal Oracle implementation partner is to expand globally, hire more staff, and scale your business, would you go for a firm that focuses on small-scale operation? It's like hiring a carpenter to build your house. Instead, you need a contractor for that.
Rule #7 – Evaluate the Culture Fit (the Human Element)
Last but not least, your ideal Oracle implementation partner should come with a cultural fit. It should stay by you during the pre-implementation and post-implementation phases, but also listen to your needs. In other words, it should offer a human element.
Even if it comes with the best credentials and is considered one of the best in your niche, it could be rather difficult to work with anyone that you cannot see eye to eye with. Remember, you are looking for a partner that will stand with you through your entire cloud implementation journey. It's best to establish this commitment to avoid future conflicts and complications.
Request to have a meeting with the implementation team. Talk about your approach to business. Make sure your values and expectations align with theirs.
Next Steps
Choosing the ideal Oracle implementation partner can be a long-drawn and time-consuming process—and rightly so. If you choose the wrong one, you will face crises down the road. However, if you choose the RIGHT one, your business will be able to reach a whole new level.
If you are still looking for your ideal Oracle implementation partner, contact Meta for a free consultation today.